Study Series: The Apostles' Creed
Study Series: The Apostles' Creed
Wednesday, November 2, 2016

Important: This event has already occurred.

7:30PM - 9:30PM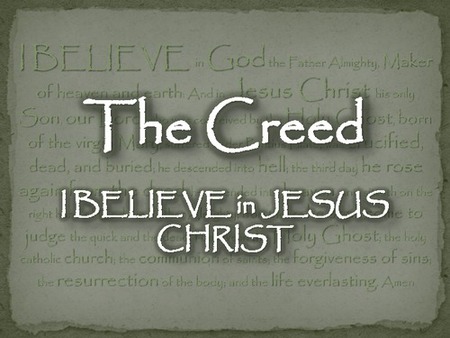 Whenever someone is baptized, the Apostle's Creed forms a part of the vows they make (or, that their parents and godparents make on their behalf). We are so familiar with these words, but what do they really mean and, more importantly, what do they mean for how we live our lives today?
Join Canon Heather for a five-week series on the historic creeds of the church. How did they come into being? What do they mean? And, what difference do they make for how we live our lives as followers of Jesus?
Everyone is welcome! Registration will open in September, just sign up on the sheet in the lobby (narthex) of the church or contact the parish office!
Ministry Spiritual Development
Return to Events
---