Special Vestry (Membership) Meeting
Special Vestry (Membership) Meeting
Sunday, August 20, 2017

Important: This event has already occurred.

12:00PM - 1:00PM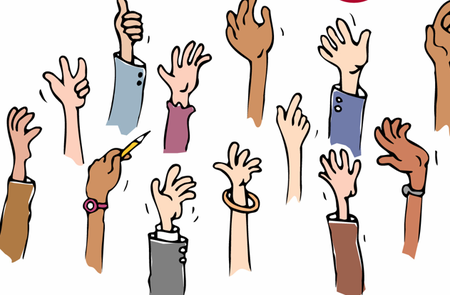 A special meeting of Vestry (the membership of the Church of St. Andrew) will be held on Sunday, August 20 following the 10 am service to elect the members of the Parish Selection Committee who will be responsible for providing advice to our Area Bishop on the selection of our next incumbent. (Canon Heather's last Sunday with us is Sunday, August 27; an interim priest-in-charge will be appointed by Bishop Kevin Robertson to serve alongside Rev. Monique until our next incumbent is selected.)
To be eligible to vote at this meeting, you must:
- be at least 16 years old
- have attended regular worship at St. Andrew's at least three times over the past year (unless prevented from doing so by illness)
- have been a member of the Church of St. Andrew for at least three months (i.e., since May 20, 2017), and not have voted in a vestry meeting at any other church since that time
Please note that you must be present to vote; proxy votes cannot be accepted.
The Parish Selection Committee is comprised of the two "senior" Churchwardens (Alex Solomon and Hugo McIntosh) and between four and six others, to be elected at this meeting. Serving on the PSC is a tremendously responsible role that involves a huge time commitment. Meetings will happen regularly, twice a month to weekly, for anywhere from six months to a year, as well as travel to other parishes to hear candidates preach. Members of the PSC, in addition to meeting the above criteria, should have a good knowledge of the parish and by Canon Law, the composition of the PSC "should attempt to reflect the diverse communities within the parish." The PSC will be guided in its work by a volunteer coach from the Diocese of Toronto.
Those who wish to be considered for election to the PSC should speak in confidence to Canon Heather (by phone, email or in person). Nominations will also be accepted from the floor on the day of the meeting. (Note that you do not need to be present at the meeting in order to have your name stand for election.) Please prayerfully consider whether this is a ministry to which God might be calling you.
Ministry Governance and Membership
Return to Events
---