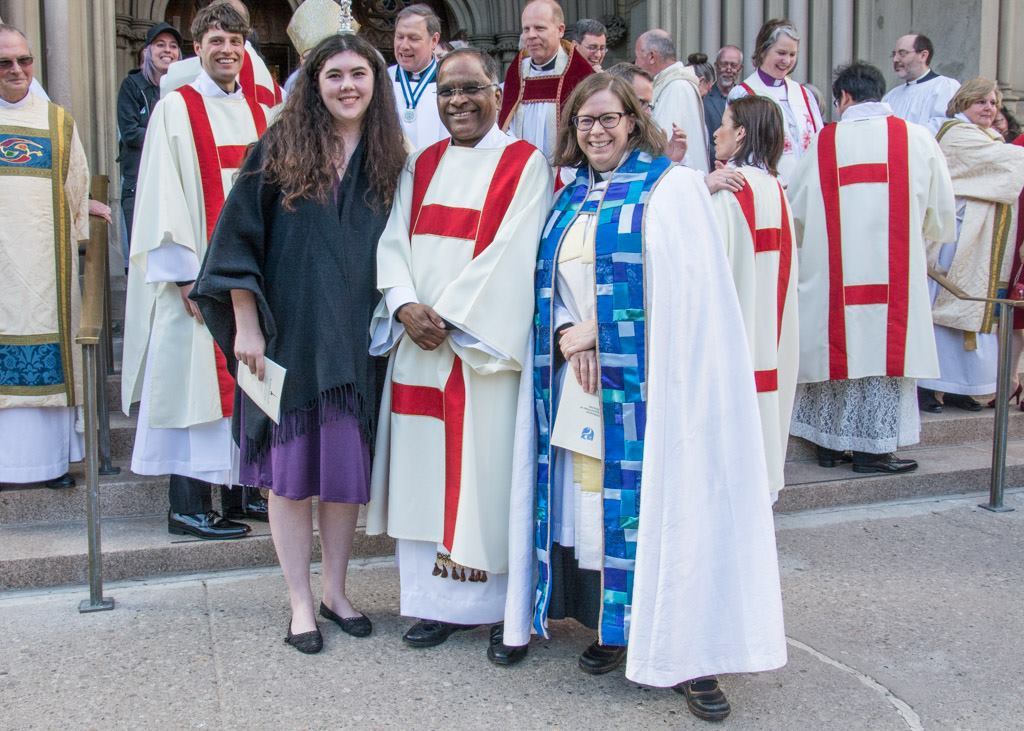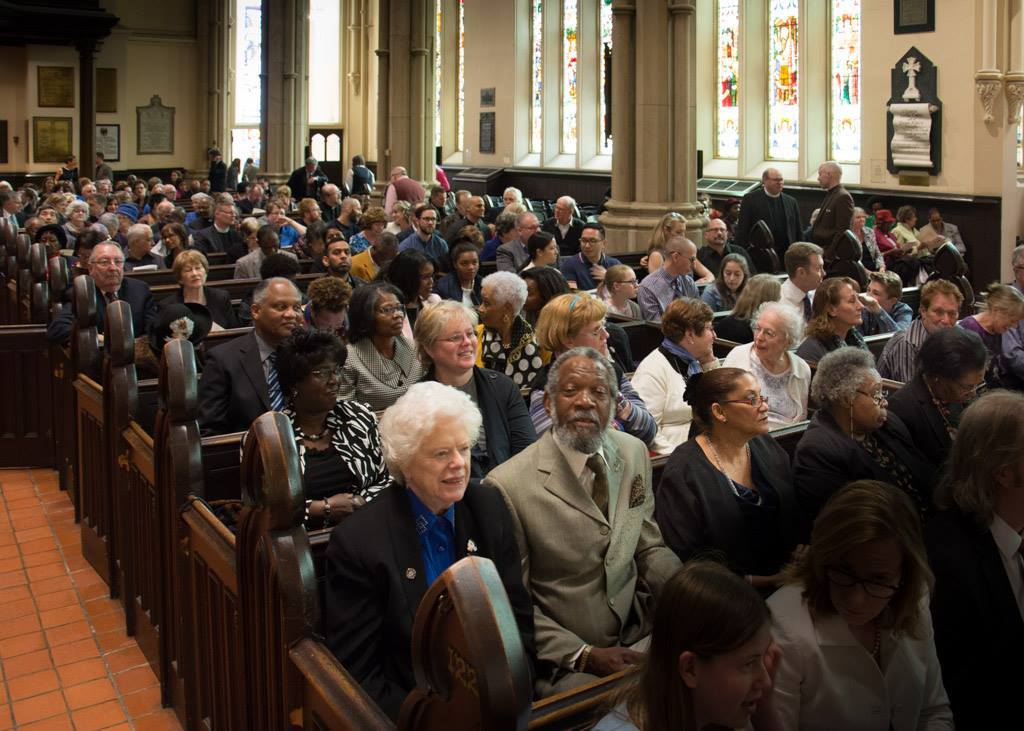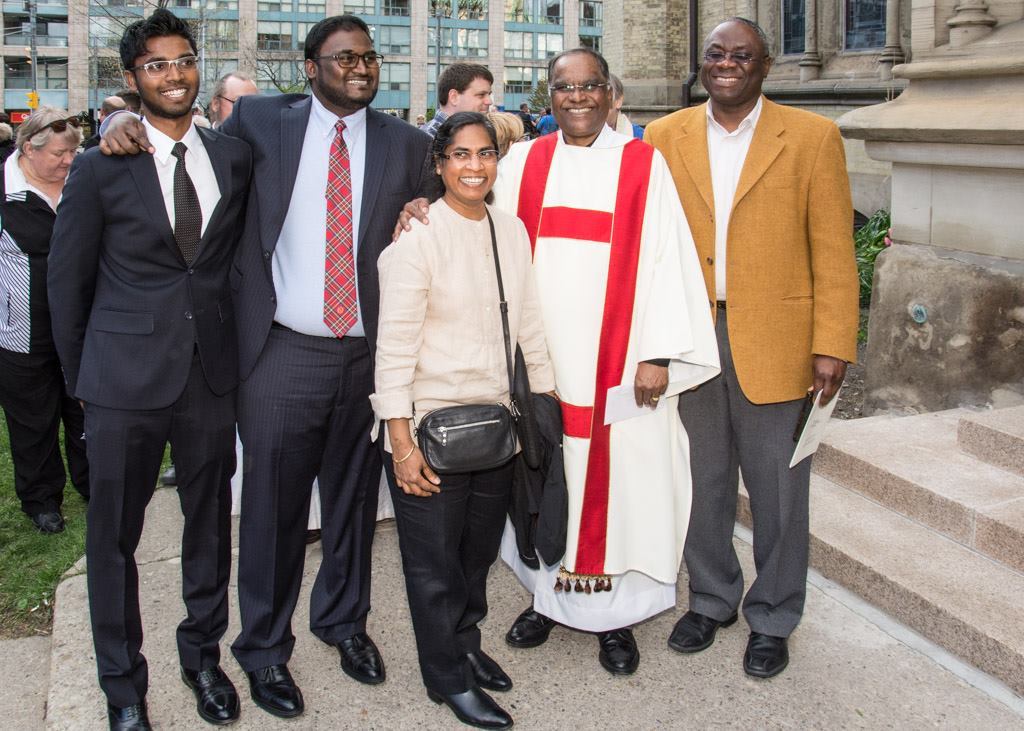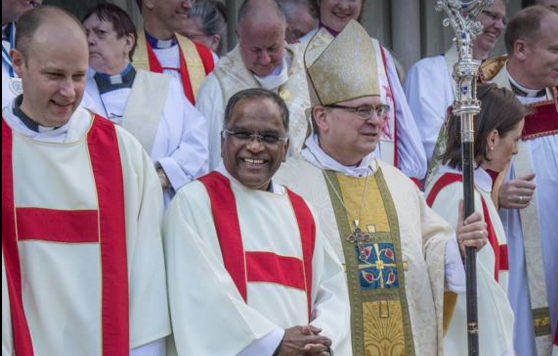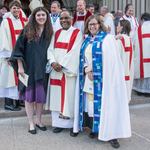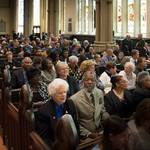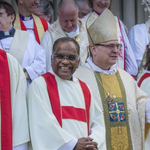 On Sunday, May 7th, Vinaya Dumpala was ordained alongside five others at St. James' Cathedral by the Most Rev. Colin Johnson, Archbishop of Toronto, a transitional deacon.
Vinay has been with us for three years, first as a theological student in training and then as a postulant and ordinand as he continued to train for full-time ministry. He was formally presented for ordination by our incumbent, the Rev. Canon Heather McCance and life-long St. Andrew's member Kerri Ann Brown. Over sixty memebrs of St. Andrew's travelled to the cathedral for this wonderful occasion, a testament to how much he is loved and his ministry appreciated by everyone here.
God bless, Rev. Vinay, and congratulations!