Baptism and Confirmation Service with Bishop Yu
Baptism and Confirmation Service with Bishop Yu
Sunday, April 10, 2016

Important: This event has already occurred.

10:00AM - 12:00PM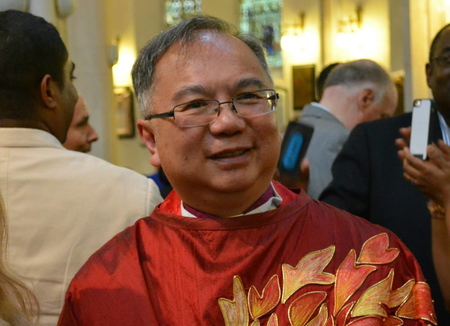 Baptism is the beginning of a person's Christian journey. For some people, that happens when they are adults; for others, like Jaelah who will be baptized this Sunday, it happens when they are infants, born into families who will raise them to follow Jesus all their lives.
In confirmation, people confirm the baptismal promises that were made on their behalf at baptism, and publicly choose to take these on for themselves. The bishop then lays hands on their heads and prays for the guidance of the Holy Spirit for them. For Yohan, Aaron and Dan, that will happen this Sunday as well!
We pray for these four people and give thanks for their ongoing life in Christ.
Ministry Worship Ministries
Return to Events
---